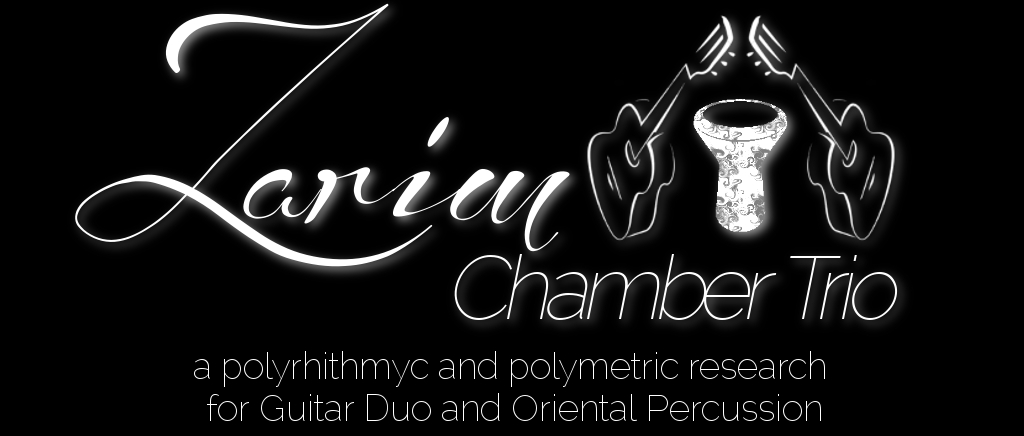 IIIl Trio Zarim è composto dal Duo Imbesi-Zangarà e dal M° di percussioni Orientali Giorgio Rizzo, endorser ufficiale della Wanbooka.
La Wambooka è uno strumento di nuova concezione che permette di sfruttare le sonorità dell'acqua ed è stato recentemente presentato al NAAM di Londra, Shangai e Los Angeles. Giorgio Rizzo ne è l' Official Embassador, creatore della tecnica esecutiva ufficiale.
Il progetto presenta una ricerca Polimetrica e Poliritmica attraverso le grandi opere di Musica Classica di autori quali Rossini, Brouwer, Giuliani, Mozart, Beethoven, Bitze etc. dove lo strumento viene utilizzato come Melodico e Concertante e non semplicemente come percussione

Il Trio sta lavorando al primo disco: Rythmic Travels on Classical Music che rappresenta la Prima incisione mondiale dove la Wambooka, insieme altri set di percussioni medio orientali, saranno presenti.
Il progetto è supportato e sponsorizzato dal produttore e dallo staff della Wambooka.
ENGLISH
The Zarim Trio is composed by Imbesi-Zangará Guitar duo and official Wambooka's
endorser M° Giorgio Rizzo. The Wambooka is a new conception of darbuka percussion that offer the possibility to play Water Sounds ( recently present at NAAM of Los Angels, Shangai, London).
Giorgio Rizzo is the Official Ambassador for the Instrumental exsecutive Tecniques.
The repertory presents a Polyrhytmic and Polymetric research b
etween the Best Master Works of Rossini, Brouwer, Mozart, Beethoven, Bitze, Albeniz, Gismonti, Giuliani and others, where the percussion is used like a melodic and concertant instrument, in its full potetial versately.
Trio Working on the First World Registration where this percussion set is present that named Rythmich Travels on Classical Music

This project is supported by the Wambooka's creator and his Team.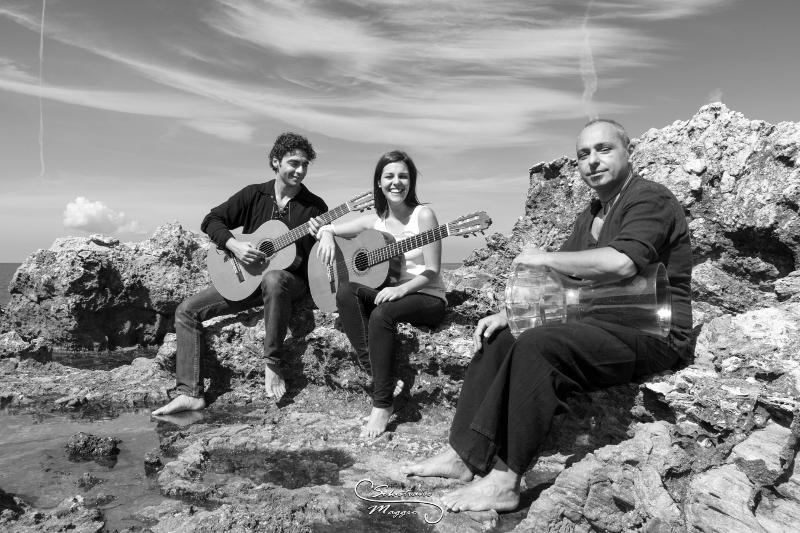 PROJECT TEASER