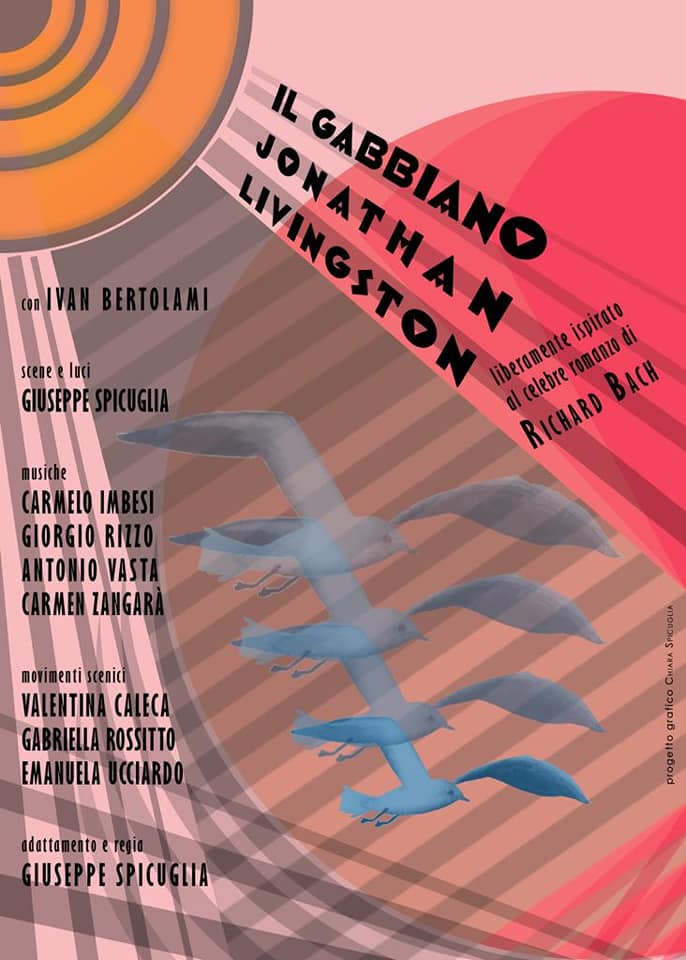 Il Gabbiano Jonathan Livingston di Richard Bach

Regia Giuseppe Spicuglia – Musiche di Carmelo Imbesi, Carmen Zangarà, Antonio Vasta, Giorgio Rizzo
Liberamente ispirata all'omonimo romanzo di Richard Bach, la pièce racconta una storia magica, dove l'elemento costante è la ricerca della libertà. Jonathan, infatti, è un gabbiano diverso dagli altri: mentre tutti gli altri gabbiani si affannano per trovare il cibo e sopravvivere, senza badare ad altro, lui adora volare e si allena per diventare perfetto nel volo. Per questo è rimproverato dagli altri componenti del suo stormo, lo Stormo Buonappetito, che non comprendono la sua passione per il volo, ritenendolo soltanto come una comodità per procurarsi il cibo. Nonostante la buona volontà di Jonathan per cercare di essere un gabbiano come tutti gli altri, che lo porta a smettere di dedicarsi alla sua passione, il suo desiderio di volare è più forte di lui, così ricomincia ad allenarsi, arrivando in poco tempo a saper compiere acrobazie incredibili, mai compiute da nessun altro volatile.
Diretto da Giuseppe Spicuglia, sul palco Ivan Bertolami a suggellare l'importanza di questo delicato quanto performante romanzo di vita, con un cast musicale da brivido composto dai Maestri Antonio Vasta, Giorgio Rizzo, Carmelo Imbesi e Carmen Zangarà, che per l'occasione hanno realizzato musiche travolgenti, amplificando in modo sempre più crescente l'emozione che dal palco si librata in volo verso il pubblico. Ad impreziosire ulteriormente lo spettacolo anche tre ballerine, Valentina Caleca, Gabriella Rossitto e Emanuela Ucciardo che hanno dato corpo al testo realizzando delle spettacolari scenografie.
Video Promo
in aggiornamento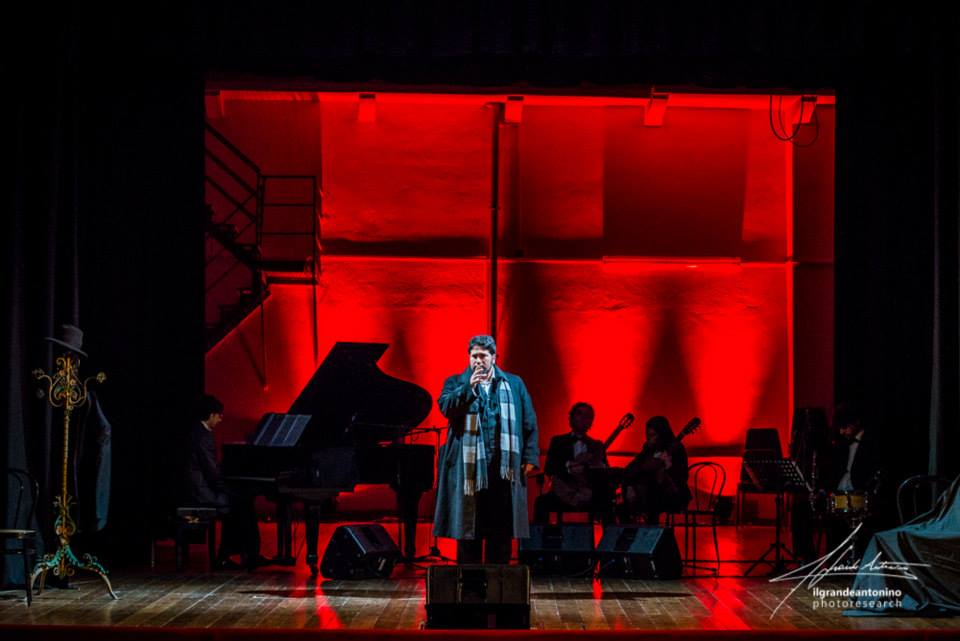 Novecento di Alessandro Baricco
Directed by Ivan Bertolami- Music by Carmelo Imbesi and Antonio Vasta
The protagonist of the show is the trumpeter Tim Tooney that with a veil of sadness tells his wonderful friendship with Danny T.D. Lemon twentieth century, the greatest pianist ever to play the ocean.
The piece highlights various aspects, among many immigration yesterday, when we were Italians to emigrate, and that of today where we are the ones who welcome. It particularly underlines the desire to stop in front of something bigger than us as the land that may seem attractive but sometimes he can be more ungovernable more than an ocean liner in the middle of the storm.
The staging is punctuated by a musical ensemble that performs original music that take the viewer's arm and led him in the halls of the magical world of dance of the steamboats that in the '30s went from Europe to America.
"We played because the ocean is big, and scary, because people do not feel we played pass the time, and you would forget where he was and who he was. We were playing to make them dance, because dance if you can not die, and you feel God. And we played ragtime, because it is the music of God dances when no one sees it. "." (Novecento  A.Baricco)
Video Promo
---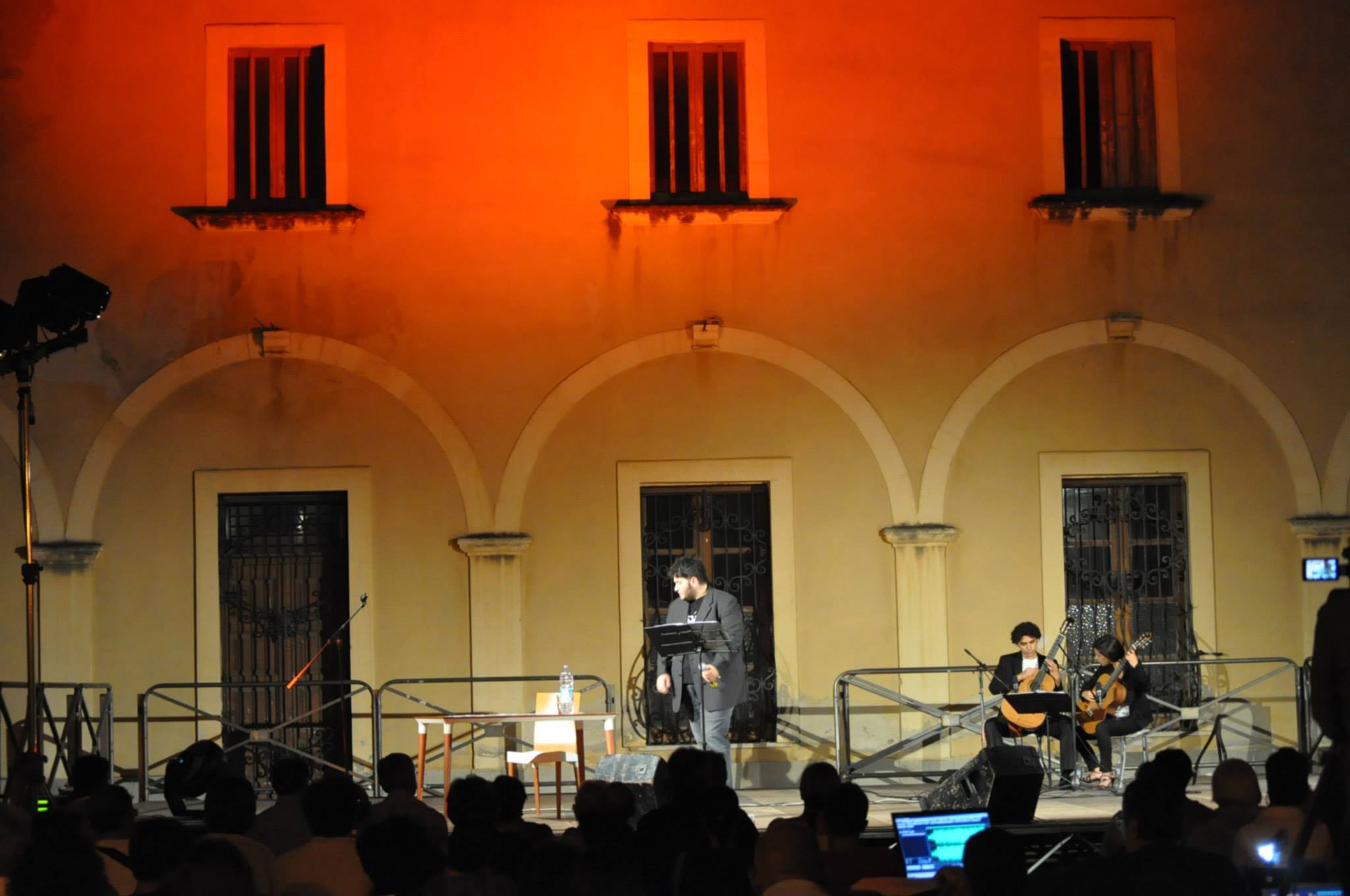 Me e Mr. G – "Non è il Classico Gaber"  (Omaggio al Teatro Canzone)
Directed by Ivan Bertolami- Arrangements by Carmelo Imbesi
"The words define the world. If there were no words, we would not have a chance to talk about anything. Mail world turns and the words are still. The words wear out, grow old, lose their way and we all continue to use them without realizing to talk … about anything. " ( G. Gaber)
In this tribute to Mr. G. Ivan Bertolami you intend to bring to light the Lyric Theater , created by Giorgio Gaber and Sandro Luporini. The piece is marked by monologues and songs, in some cases apparently light but by the profound content. The musical part is taken care of by Duo chamber Carmelo Imbesi and Carmen Zangarà, with the primary intention of providing an interpretative key of Giorgio Gaber in purely chamber music style, emphasizing the main instrument for the singer he represented the "ideal partner" during his artistic career: the guitar.
The issues addressed by the classic comedy , will range from racism to love, from political to social classes, from fashion nonconformity. A perfect show to move closer to a great artist that maybe one day goes out of fashion, but that will never cease to be present …
Video Promo