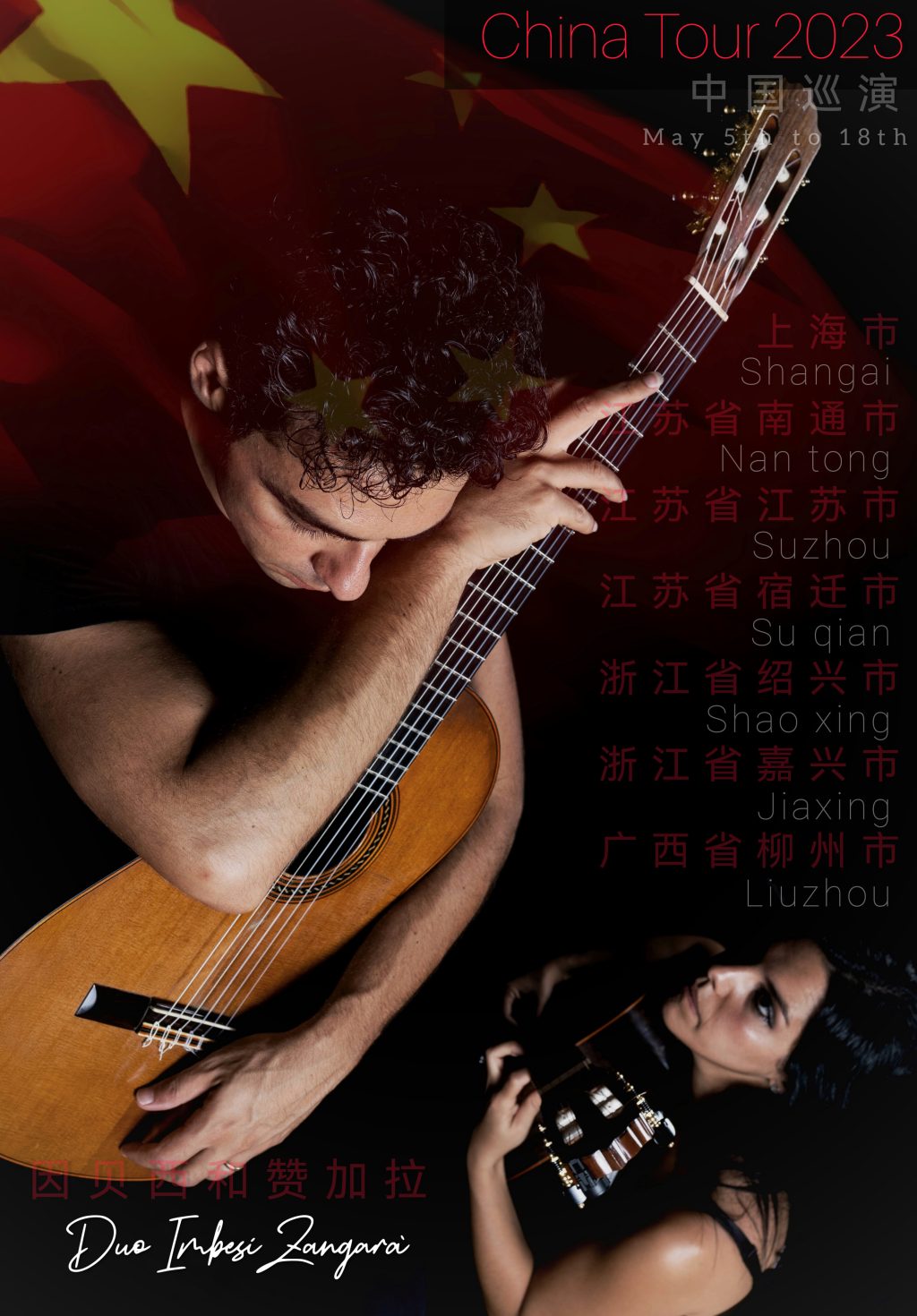 Duo Imbesi Zangarà – China Tour 2023
Il debutto Asiatico del Duo Imbesi Zangarà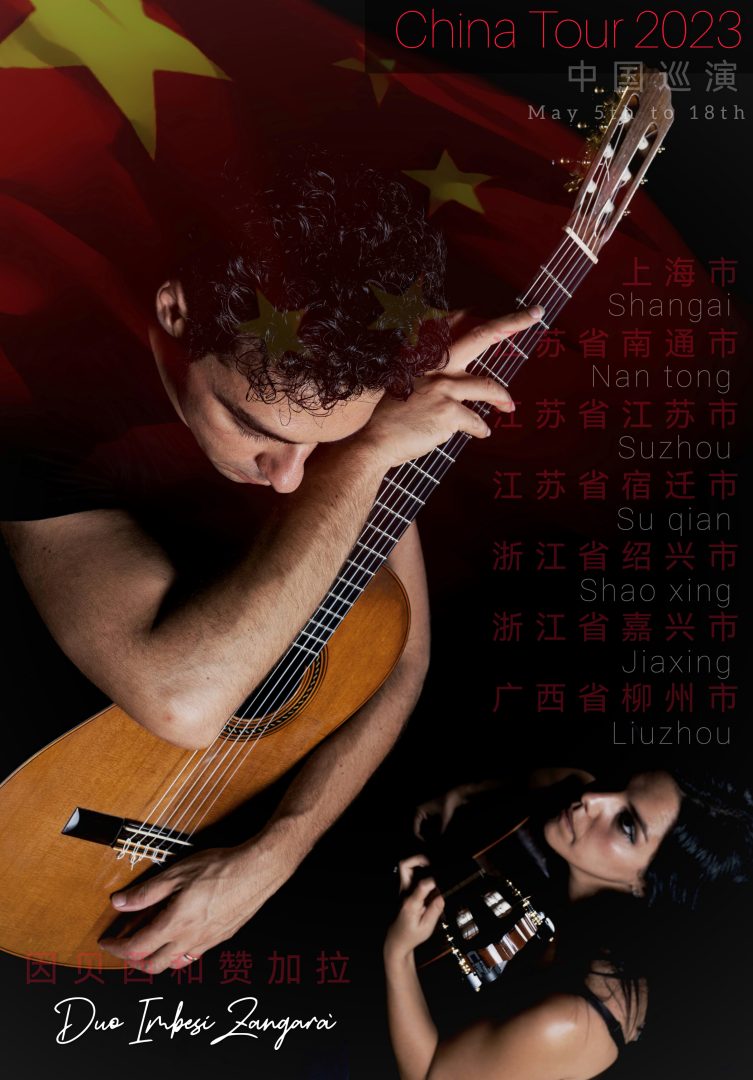 Dal 5 al 18 Maggio, il duo dei musicisti Carmelo Imbesi e Carmen Zangarà, debutterà ufficialmente in Asia con un tour di 7 concerti che li vedrà esibirsi in prestigiosi teatri Cinesi, quali il Teatro di Sozhou, Jiaxing Grand Theater, Theater of Shao Xing e Nan tong Theater e altri ancora.
Rinviato dal 2020 per via della pandemia, il duo Siculo-Calabrese, si presenterà al pubblico Asiatico con un programma con musiche di Francesco Da Milano, virtuoso del Rinascimento italiano chiamato "il divino, Sylvius Leopold Weiss, il più importante liutista del periodo tardo Barocco, Napoleon Coste, fra i romantici di eccellenza nel repertorio chitarristico, Toru Takemitsu, fautore della contemporaneità nella musica Giapponese del 900, Ennio Morricone, con una suite basata sulla colonna sonora del Nuovo Cinema Paradiso.
A chiudere il programma saranno le loro due composizioni, Rainy Sunset Memories from a picture, ispirata ai tramonti Siciliani e Calabresi, e Tears of War, ispirata al conflitto fra Russia e Ucraina, che ha ricevuto lo scorso Luglio una lettera di apprezzamento da parte di Papa Francesco, entrambe uscite per l'etichetta discografica Inri Classic/ Universal Music Italy.
" Il programma che abbiamo strutturato per questo debutto ci piace molto e non vediamo l'ora di portare la nostra musica sul palco. Nei Bis ci sarà anche un pó della nostra Sicilia… suonata in una performance a quattro mani " dichiara Carmelo Imbesi e aggiunge Carmen Zangarà " Siamo felici che dopo lo stallo del Covid anche questo aspetto della nostra attività sia ripartito. Purtroppo la ripresa è stata lenta per tutti ma l'importante è avere fede e guardare sempre avanti. Alla fine ogni tempesta passa. Bisogna crederci."