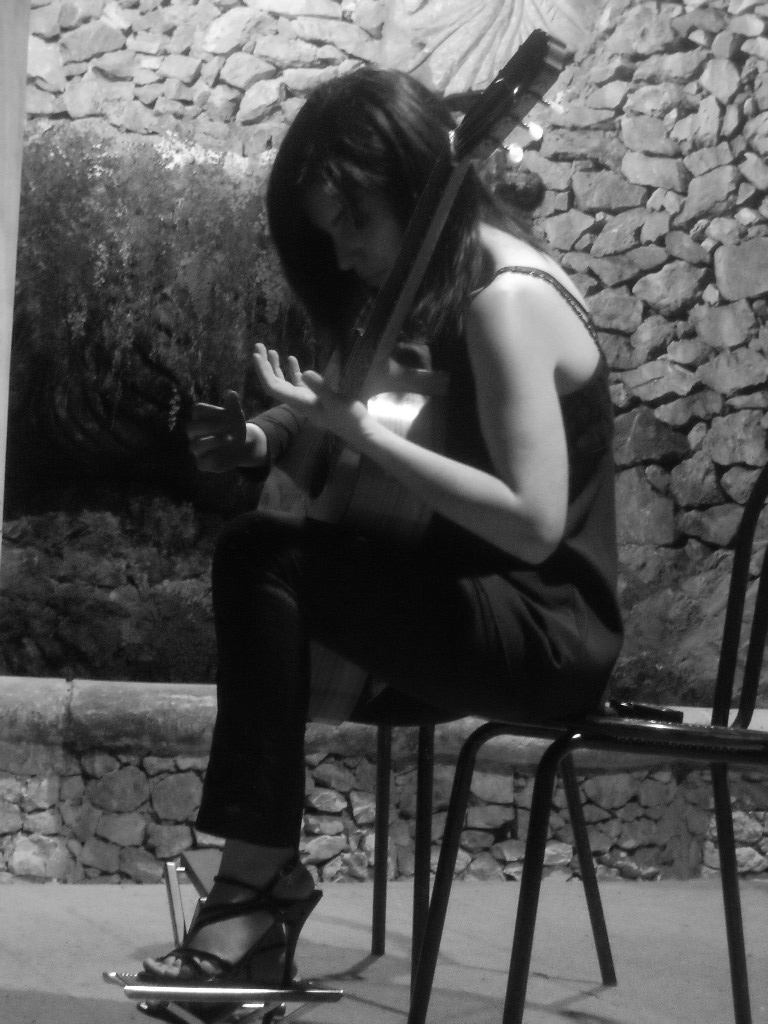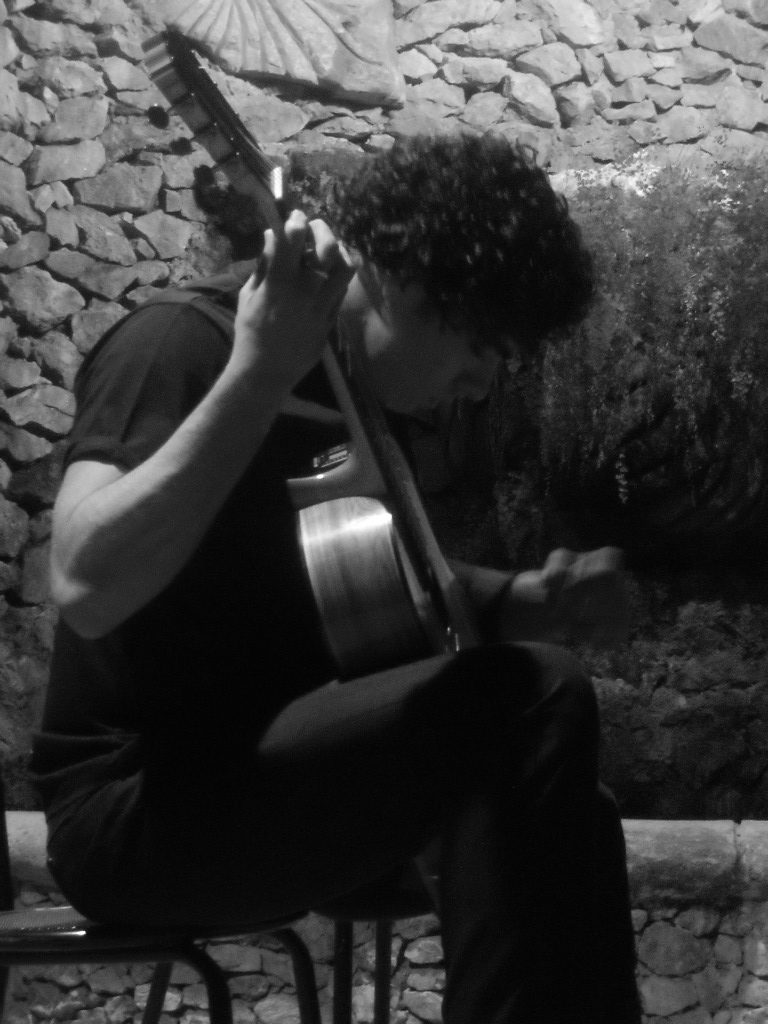 Musical Moments*
Musiche di J.K. Mertz, F. Tarrega, M. Castelnuovo-Tedesco, M.M. Ponce, C. Domeniconi
The guitar has crossed moments when the production was rich and almost excessive, its concert life as a soloist, chamber and orchestra was the star and oblivion moments, now popular instrument and accompaniment, time for fun tool.
The fact remains that its history has never stopped, nor from the organological point of view , surpassing by some ways, the volume limit, as they search for the writing designed to give light to its expressive potential, arousing the admiration also other authors such as C. Debussy, Benjamin Britten, Petrassi.
The desire to create a recital that it can enhance the potential of the instrument today, now full of many colors and sounds, through the choice of authors, composers and guitarists is they do not, that made up of rare musical beauty pages.
---
Spanish Caravan
Musiche di M. de Falla, J. Rodrigo, F. Tarrega, I. Albeniz, J.Turina, M.M. Ponce
 The Iberian Peninsula was a place of beauty, passion, tradition and magic. His music lives and feeds on the dance rhythms, deep voices and carnal, of wood and percussive sounds of rasgeados and landscapes, but do not forget that they become advocates of a powerful Evocacion and disarming in the memories of those who live there.
The development of national schools brought out of the region limits those sounds and the language, which they found in the writing of authors such as I. Albeniz, F. Mompou, J. Rodrigo, and not purely Spanish C. Debussy and Ravel, new momentum and new life, a new and profound research in the enhancement of the Cante Jondo …
The guitar, the main instrument for this poetic, thanks to its sound and its rich timbre, became the primary reference for their research.
---
Dai Virtuosi di Vienna
Musiche di Mauro Giuliani e Johann Kaspar Mertz
The nineteenth century saw Vienna as a place of worship and a flourishing center for the most important composers of the time. In aristocratic salons and concert halls they conversed and found fertile ground for their thinking artists like Beethoven, Haydn, Mozart.
Among the guitarists- composers who managed to create a space of respect for their executive talent, Mauro Giuliani and J. K Mertz represent the reference pillars for the six strings.
Their production presents a strong innovative impact for the time, for the instrumental technique, the timbre research, for melodiousness, always present before the writing dense, to be released out of the compositional time and have approached a nurtured by piano composition examples, chamber and orchestral …
Two virtuosos who left an indelible mark before the shut guitar his golden period, pending the skilled hands of Andres Segovia
---
 My Strings*
Musiche di H. Villa-Lobos, A. Lauro, M. D. Pujol, F. Margola, N. Koshkin
Moods, hot stamps or strident, soft voices or full-bodied; pages chosen from already authors of the first 900 and contemporaries who loved the communicative potential of the guitar. path between themes, rhythms and sounds evocative character, who wants to create a sound and narrative framework through emotion that the sound and music bring with them …